Food Product Wholesalers
Kellogg Supply Company is a Trusted Retail and Commercial Provider of Wholesale Food Products.
Kellogg Supply Company serves retailers, food service operators, and manufacturers through a unique combination of product sourcing, category management, and distribution excellence.

SOURCE | SELECT | SERVE
We are proud to have served retailers and partnered with amazing suppliers for over sixty years!
One thing we've learned is that while products change over time, the value and importance of putting our customers and suppliers first is a constant. While we don't sell gardening supplies any longer, our assortment has followed the trends that are most important to our customers.
KSC | RETAIL
KSC PARTNERS WITH RETAILERS TO DEVELOP CUSTOMIZED PRODUCT OFFERINGS THAT EXCITE AND ENGAGE SHOPPERS
At KSC, we pride ourselves on developing product selection and merchandising solutions that fit with any retail format while creating a shopping experience that is uniquely suited for each of our retail partners.
KSC buyers are constantly searching for new products throughout the world.  We start by building strong relationships with our suppliers.  In many cases KSC distribution represents the first US distribution for brands that fill gaps in product assortment readily available in the US market.
Once we have determined the right assortment for each retail opportunity, the KSC team focuses on every detail of execution to make sure that the product presentation is outstanding and shoppers have a wonderful experience in your store.

KSC | COMMERCIAL
THE KSC COMMERCIAL DIVISION ROUTINELY SOLVES THE SOURCING AND SERVICE NEEDS OF DEMANDING FOOD SERVICE OPERATORS THROUGHOUT THE UNITED STATES
KSC understands that while every penny matters in the challenging food service environment, savings cannot come at the expense of either quality or service.
The KSC Commercial team immerses themselves in the business of each customer. Through this deep understanding we are able to anticipate service needs, optimize product offerings, and continually deliver high quality solutions at costs that fit any budget.
Over the years KSC developed an extensive supplier base that provides top-quality product and flexibility to adapt as product preferences change, demand fluctuates, and unexpected supply issues arise.

KSC | HISTORY
SEEDLINGS AND MOUNTAINS INSPIRE A CULTURE THAT BLENDS INNOVATION AND STABILITY AT KSC
Founded by H. Clay Kellogg as an agricultural fertilizer company, our history includes serving gardening supply retailers, DSD floral services, and pioneering hundreds of brands. We are proud of our history and excited about our future! At KSC change is not something we worry about. We embrace change and find energy through the challenges and opportunities change represents.
While we certainly have seen our fair share of change over the years, never has change happened faster in the retail or food service sectors. Today consumers are demanding more from their food and from those that make that food available. Food must be healthy, it must be fun, it must be quality, and more than ever it must be personal.
SOURCE | SELECT | SERVE – three simple words that embody the essence of KSC. We source the best products from around the world with a never ending conviction to innovate. We painstakingly select and curate an assortment of products that meet our customers' every need. And we relentlessly serve our customers with a pride and passion instilled in us by our Founder and those that have led the company throughout its rich history.


BRANDS + PRODUCTS
OFFERING THE BRANDS
YOU LOVE

.
KSC carefully identifies the best suppliers and curates the right products to meet your business needs.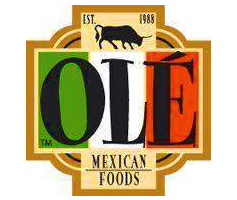 Olé Mexican Foods has been driven by a passion for great food for generations.
The company's founder, Veronica Moreno, began making and selling authentic tortillas in Atlanta, Georgia, in 1988.
She used traditional ingredients and techniques passed down to her through generations from her native Mexico. Veronica, as well as her family and her staff, have never lost sight of the importance of creating great foods that bring families together at the table.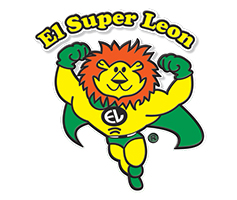 Leoncito USA, Super Leon, and El Ponchin Snacks were founded in 1999 by Ildefonso Guerrero Senior and his family.
He is originally from the state of Guanajuato, Mexico. The Guerrero family has created one of the finest line of traditional Mexican candy.
Products manufactured by the Guerrero family include: Tamarindo Candy, Milk Caramel, Wafflers, Assorted Brittle, Coconut Macroon, Cookies, Corricos, Chili Mango, Nuts and Seeds, Traditional Churritos-corn sticks-, Salsa Chamoy and many many more delicious items.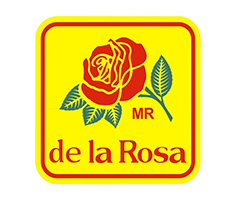 Seventy years of being your favorite candy.
The creation of sweets is an art that requires ingenuity, creativity, and above all, constant innovation.
At de la Rosa we continually develop new flavors, formulas and presentations to bring our consumers the best products.
Thanks to our innovative vision of business, we have become one of the most important candy brands in Mexico.
Contact | Kellogg Supply Company
Let KSC Help!
No distribution challenge is too hard to solve with the right partner.

(623) 936-6103
www.kelloggsupply.net